MORE THAN JUST PAIN RELIEF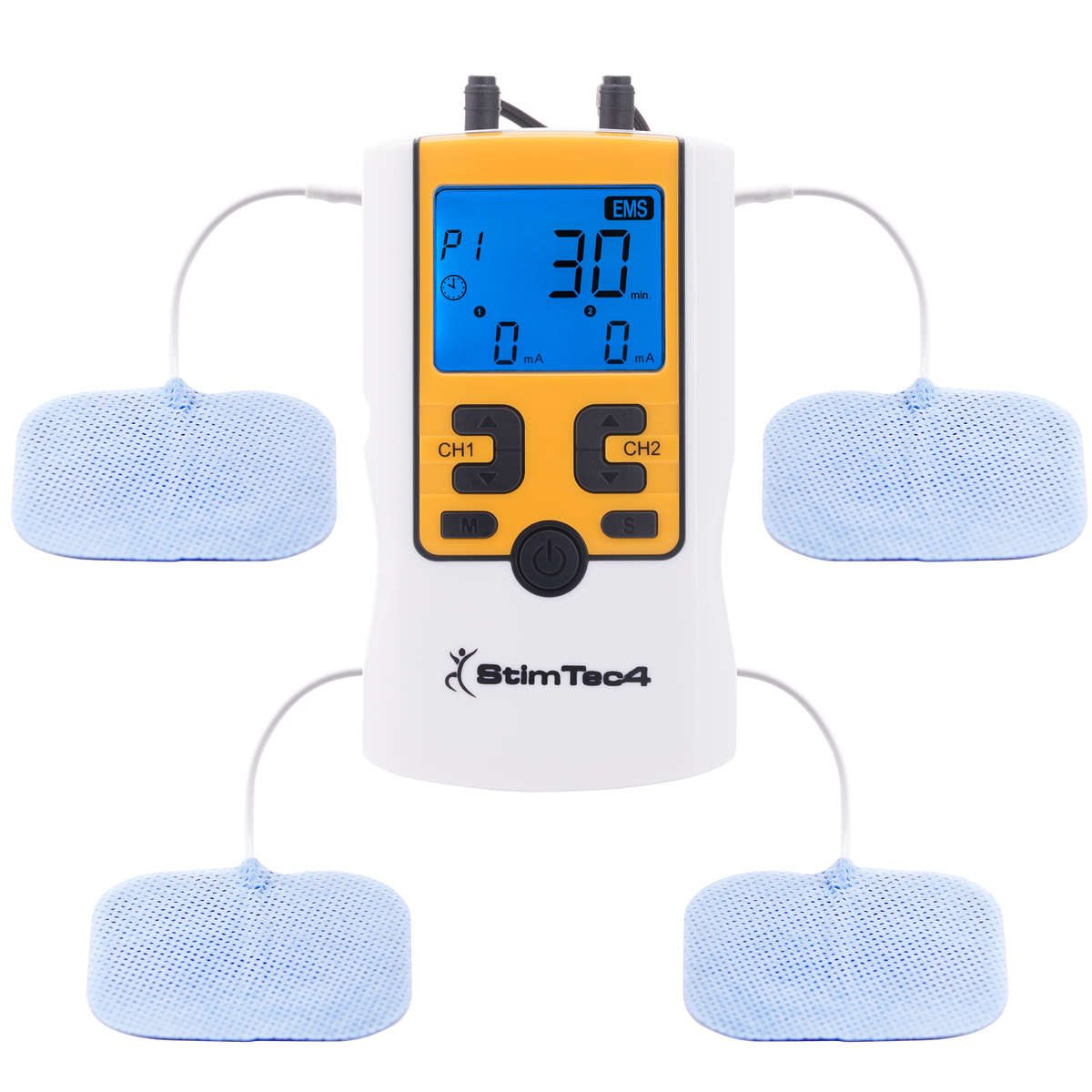 Heal & Relieve Aching Knees
Heal & Relieve Lower Back Pain
Speed Recovery
Relieve Soreness
Relieve Arthritis Pain
EMS/TENS/RUSSIAN STIM in One
4 Pad Capability
RELIEVE & REVIVE KNEES AND BACK
The StimTec4 features TENS Therapy/EMS/Russian Stim to relieve knee pain, increase motion and to strengthen the supporting muscles of the knee and to promote healing. Additionally, it offers fantastic drug-free relief for lower back pain and assists in strengthening the supporting muscles of the spine/core. This device includes two independently controlled channels enabling you to place up to four pads in the treatable areas surrounding your knees.
TENS therapy is a doctor recommended treatment for pain, it's often referred to as electronic aspirin and works by sending electrical signal to your nerve endings that relieve pain associated with arthritis and other knee conditions. It's also used for lower back pain relief, to relieve pain associated with arthritis and other conditions.
EMS ELECTRIC MUSCLE STIMULATION

EMS or electric muscle stimulation is utilized for re-building muscle tissue, massage, healing & removing lactic acids. EMS with contract & relax your muscles utilizing various frequencies & pulse widths, these will vary depending on the programs that you select.
The Russian Stim mode is a higher-frequency (2500 Hz) EMS mode for reaching deeper muscle tissue. Electric muscle stimulation is a treatment that has been used for decades by physical therapists, professional athletes and in other clinical settings. This frequency was developed by Russian Olympic athletes to assist with their training, hence the name.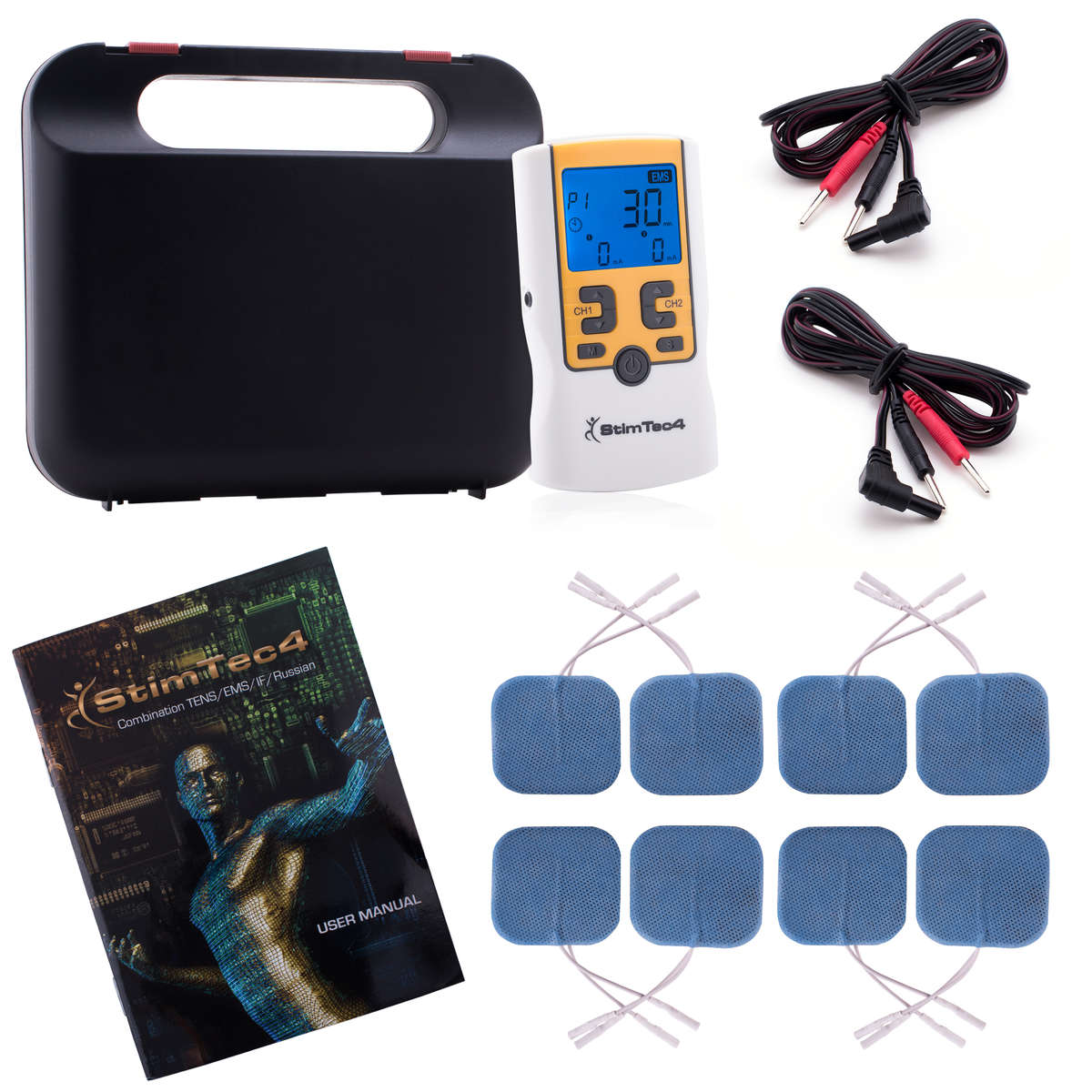 INCLUDED WITH YOUR STIMTEC QUATRO
One StimTec Quatro knee therapy device
12 2" x 2" medical-grade carbon/aloe electrodes
one carrying case
one 9V battery
AC Adapter
user manual
two-year warranty
BUY NOW