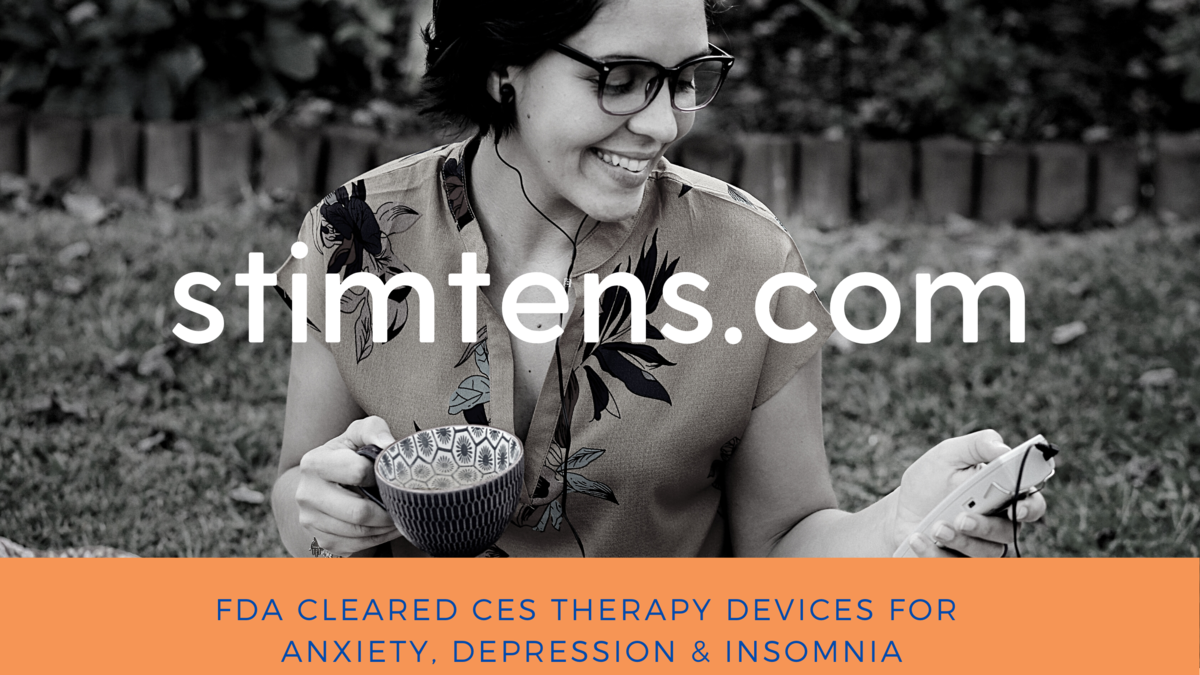 FDA CLEARED CES THERAPY DEVICES
RELIEVE AND STRENGTHEN
MyoCalme is a CES Therapy (cranial electrostimulation therapy) device that is FDA cleared to improve depression, anxiety and insomnia conditions. Improving these conditions will not only help you function better and be more alert but also help you to keep your immunity system at the optimum level.

The MyoCalme offers digital technology, an included rechargeable battery (internal with 2.0 model), carbon ear clip electrodes or cloth electrode options, that are all included in this easy-to-use, convenient & discreet hand-held device that you should use 20 to 30 minutes daily. MyoCalme CES therapy is extremely safe, drug-free and has no long-term side effects.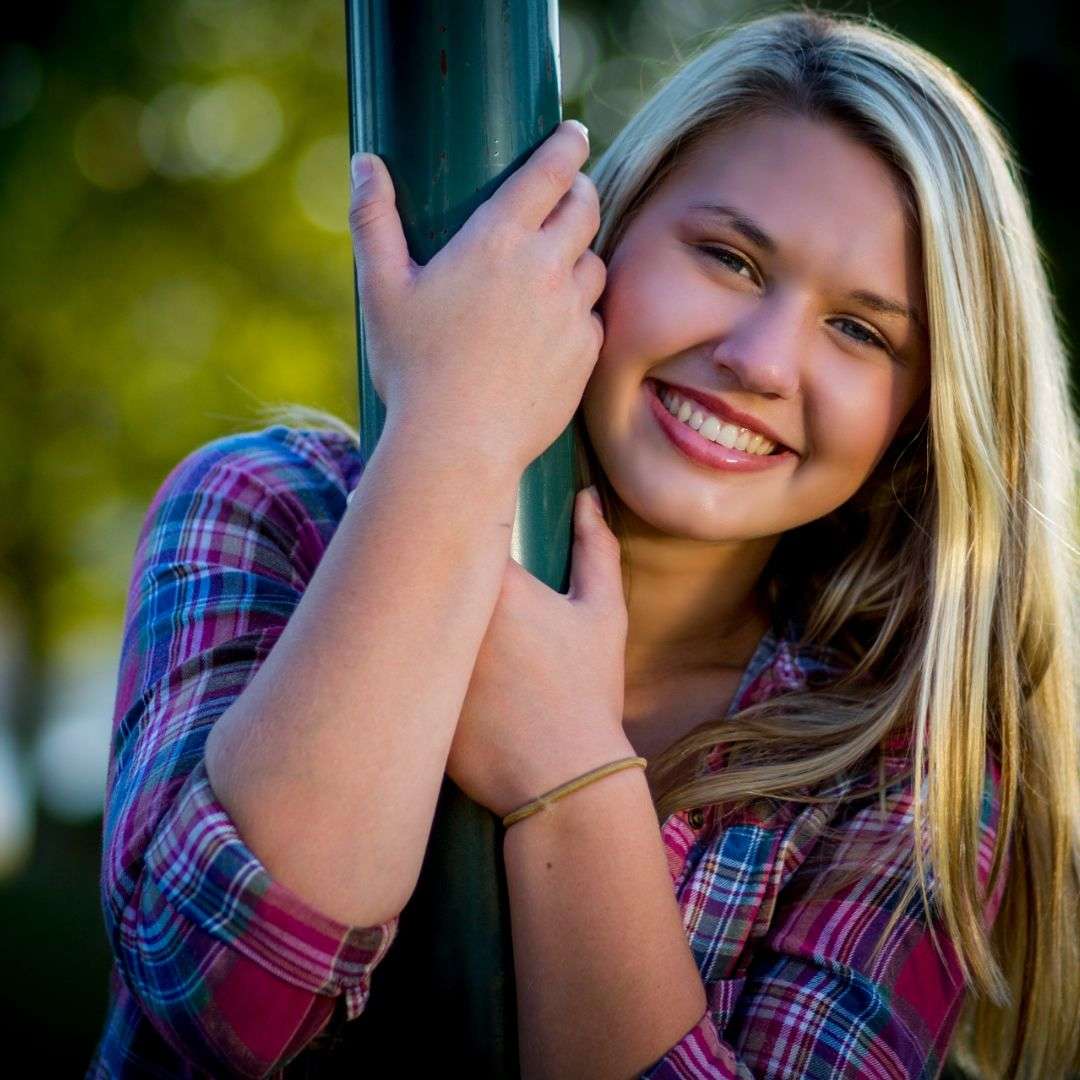 WHO CAN BENEFIT FROM CES THERAPY?
If you're one of the many individuals that suffer from anxiety, stress, restless nights due to insomnia, or depression symptoms, then MyoCalme CES therapy may provide the relief that you are looking for. Users of the MyoCalme CES therapy device include: Individuals that want to manage depression, stress, anxiety & Insomnia conditions at home, physicians & medical professionals, active military & veterans, as well as many others.

Some MyoCalme users find success with CES therapy when medications have failed, or have caused unwanted side-effects. Please consult your personal physician before making any changes to medications.




IS THERE A GUARANTEE MYOCALME WILL WORK?
Yes, there is. Our customers experience an approximate 90% success rate with the MyoCalme, based on returns, but you find that the device does not meet your expectations, you may return it. You MyoCalme purchase includes a 60-Day Guarantee. And also a two-year warranty.
HOW LONG DOES MYOCALME CES THERAPY LAST?
As you continue to use your MyoCalme, you will feel your symptoms ease as MyoCalme brings you back into balance. You will notice that your sleep with begin to improve, you will not feel as stressed and have less anxiety; you will be in a better mood overall and be more alert throughout each day. The effects are cumulative, so the longer that you use the device, the more improvement you will notice.

Individuals can respond differently to CES therapy. For some, the results are practically immediate, they notice significant improvement after one or two sessions. For others, it may take a little longer, noticeable improvement may not occur for three to four weeks. Most users do notice continuing improvement as they use the CES therapy device.
TYPICAL RESULTS TIMELINE............
When using the myocalme device for the first time, the first thing that you'll notice is a tingling sensation on your earlobes, this is the pulse coming from the frequency produced by the device, it's triggering your brain to balance the key hormones responsible for you mood, sleep & anxiety levels. You may notice that if you try to walk, your balance may be somewhat off, this is perfectly normal but you may want to use the device sitting down until you get acclimated to CES therapy.


THE FIRST FEW DAYS...........
You should notice that you're falling asleep better at night and not waking up as much. You'll feel more refreshed in the morning due to better sleep and perhaps less medication (if that's the case). Additionally, you should notice some improvement in your mood and feel less anxious, this will result in less stress.
INTO THE SECOND WEEK......
At the end of week one, you should notice a better sense of balance and calm along with less irritation. Sleep should continue to improve. You should also notice an improvement in your mood and be more focussed.
BY WEEK THREE.......
You should notice a heightened sense of alertness and concentration improvement. Further improvement in mood and sleep with less irritability. You will be able to relax.
AFTER WEEK THREE AND BEYOND......
Continued improvement with sleep, anxiety, stress & depression symptoms. You may cut back to using the device every other day by approximately week four. This is up to you and if you notice a negative change after cutting back, you may want to use the device again daily or at least five times a week.
HOW DOES MYOCALME "BALANCE" HORMONES?
To use MyoCalme, simply attach the ear clip electrodes, set the time & power, and then sit back and relax for 20 to 30 minutes. You may use the MyoCalme device anywhere and at anytime. During your session, you will feel a slight tingling on each earlobe, it will feel somewhat like a pulsing sensation. This is the MyoCalme sending a slight electrical signal to your brain, triggering to produce/balance the hormones that affect your anxiety, how you sleep and how you feel, these include: serotonin, melatonin, cortisol and others that contribute to these conditions. This is safe and scientifically proven means to improve your anxiety, sleep and mood.
CES THERAPY AUTHORIZATION
An authorization from a licensed healthcare professional (LHP) is required if you are ordering a device to be shipped within the USA. Authorization is not required outside of the U.S. There are two ways to provide authorization to StimTens, please read below:
OPTION #1: STIMTENS ONLINE AUTHORIZATION
This is the quickest option of obtaining your authorization. Simply click the "OBTAIN MY ONLINE AUTHORIZATION" button below, fill out the quick questionnaire and click submit. This questionnaire will be forwarded directly to a licensed healthcare practitioner (LHP) that will review your form and provide your authorization. There is an $18 charge that you will be prompted to pay immediately after submitting your completed questionnaire. Forms submitted without payment will not be reviewed. You will receive a confirmation email confirming that your authorization has been approved and your device will be shipped out promptly. You may submit your form & $18 payment before or after your purchase. If you purchase without submitting a form, we'll send you an email with a link to the form where you will be able to submit it and make your payment.
OBTAIN MY ONLINE AUTHORIZATION
OPTION #2: SUBMIT YOUR OWN AUTHORIZATION
You may submit your own authorization from a license healthcare practitioner to StimTens for your purchase. Your Licensed Healthcare Practitioner may include: Medical Doctor, MD, Nurse Practitioner, Chiropractor, Psychiatrist, Psychologist, Physician Assistant, Acupuncturist and Social Worker. Authorization may be submitted via email to:
stimtens@gmail.com
or FAX to:
800.329.9212
. You may use this
Information form
or provide your own script from your physician.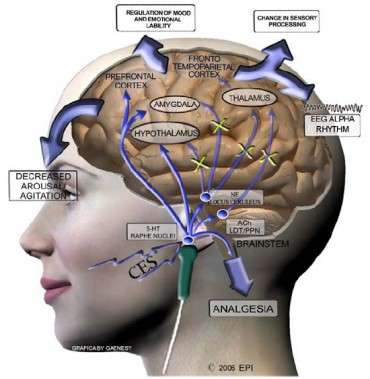 AN OPTIMUM STATE OF MIND
CES is a simple non-invasive approach to stress management. The MyoCalme employs mild electrical stimulation through ear clip or cloth electrodes. Low current is limited so that the most a user will experience during the CES session is a slight tingling sensation. CES gently adds energy to back to all parts of the brain, helping to return you to the optimum state before stress factors were activated.
WHAT'S SO GREAT ABOUT MYOCALME?
MyoCalme features a .5Hz frequency, with a digitally calibrated bi phasic square waveform. MyoCalme is used in professional clinics, dentists office, as well as in the comfort of your own home, to help alleviate anxiety, depression and insomnia related conditions. With MyoCalme you can be assured that you will be receiving a professional quality device that's advanced enough for experts yet simple enough & convenient for you to use anywhere.