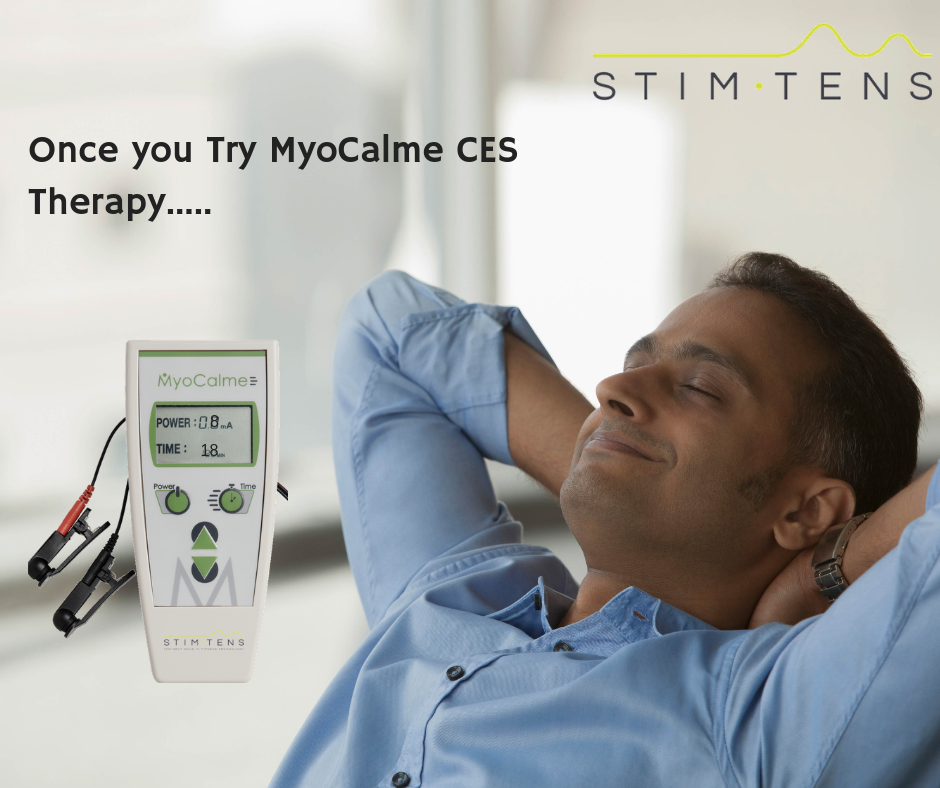 MYOCALME.
FDA CLEARED ANXIETY, INSOMNIA & DEPRESSION THERAPY.
If you're one of the many individuals that suffer from anxiety, restless nights due to insomnia, or depression symptoms that hold you back and keep you from enjoying your life to it's fullest, then MyoCalme CES therapy may provide the relief that you are looking for.....

FDA CLEARED DIGITAL TECHNOLOGY

Take a break for 20 to 30 minutes, sit back, relax and experience Dr. recommended MyoCalme. The MyoCalme is used at professional clinics to help treat anxiety, insomnia and depression related symptoms. With your purchase, you will receive an FDA cleared, CES therapy device that features the latest in digital technology & design with no long-term side effects.


CARBON EAR CLIP ELECTRODES-FEEL THE DIFFERENCE!

The included carbon ear clip electrodes are extremely easy to use, effective & comfortable, not to mention inconspicuous and mess-free.

CONTINUED IMPROVEMENT

Experience the calmness of your MyoCalme session as it triggers your brain to balance hormones that attribute to anxiety, mood, stress and insomnia. Feel your symptoms ease as MyoCalme brings you back into balance, and continue to notice improvement throughout each session.
SHOP NEW DEVICES $349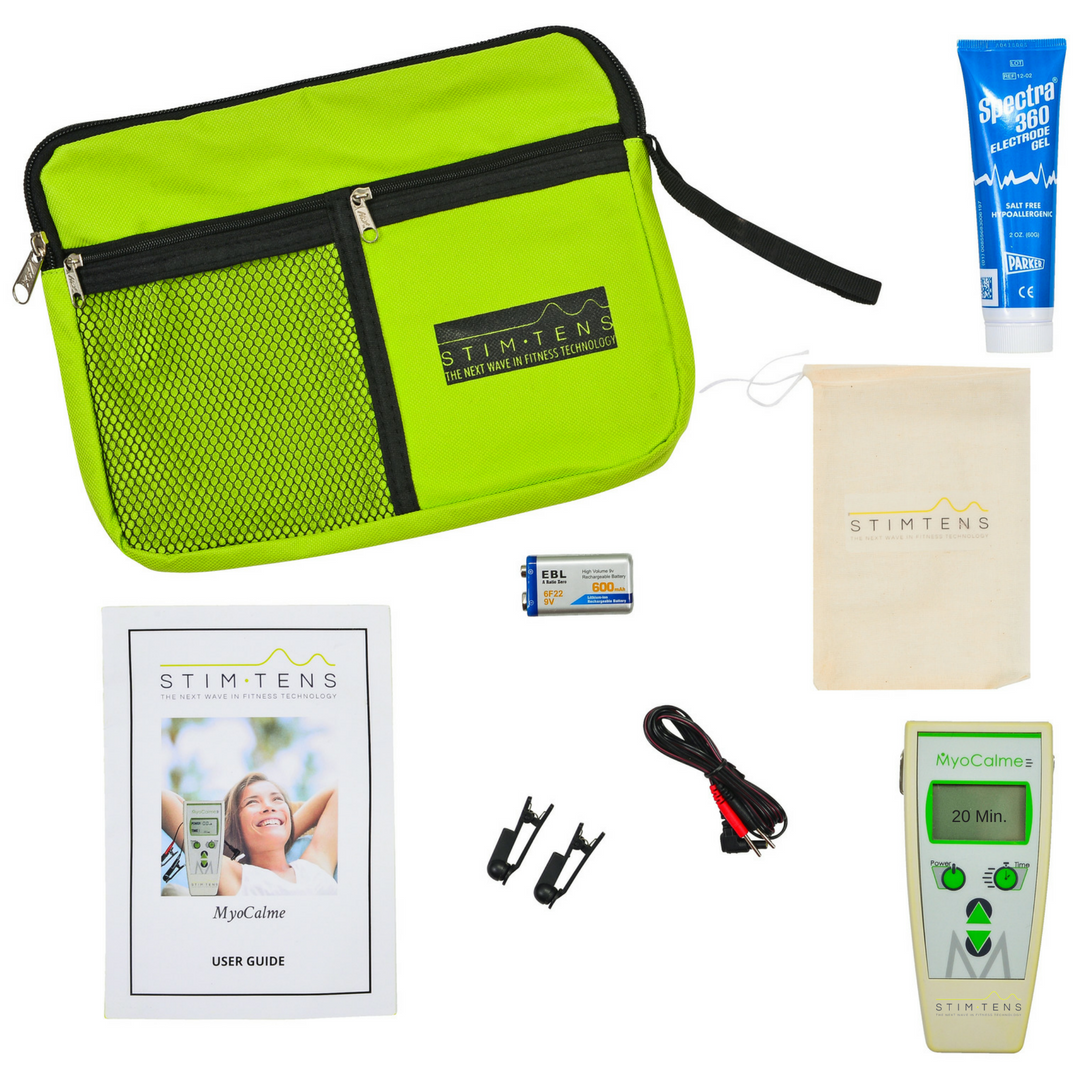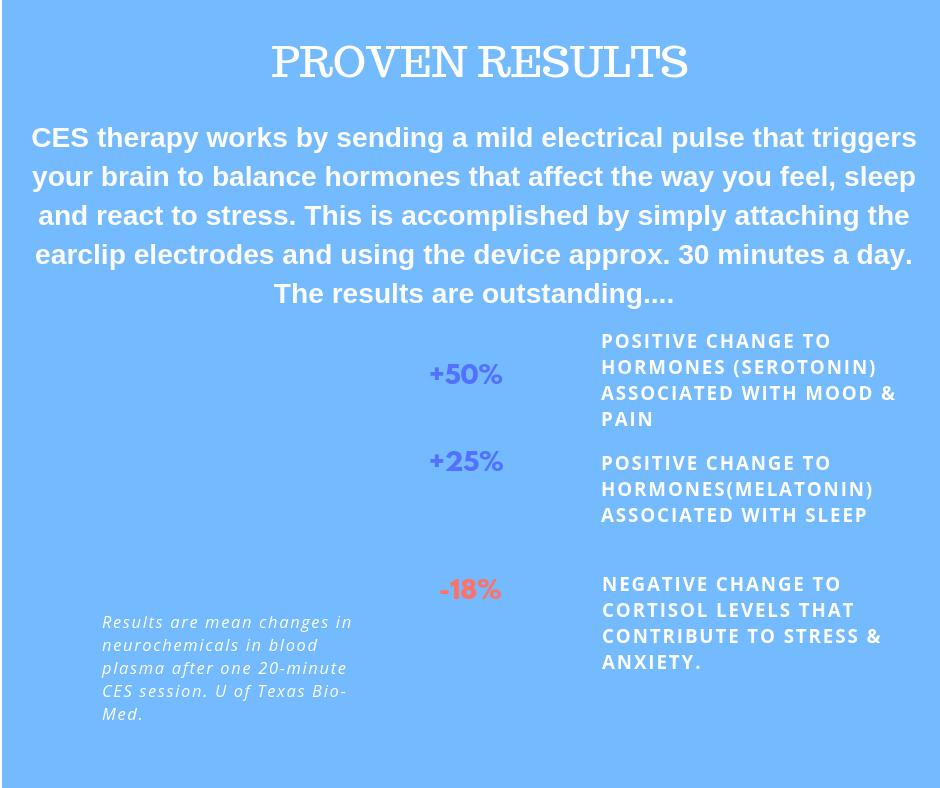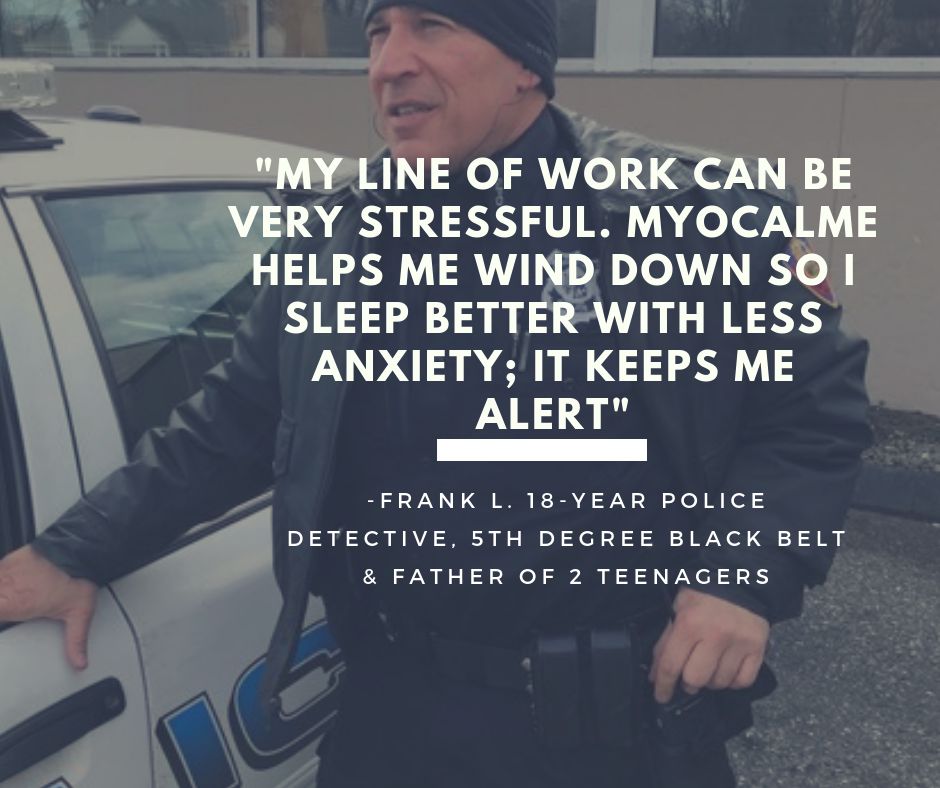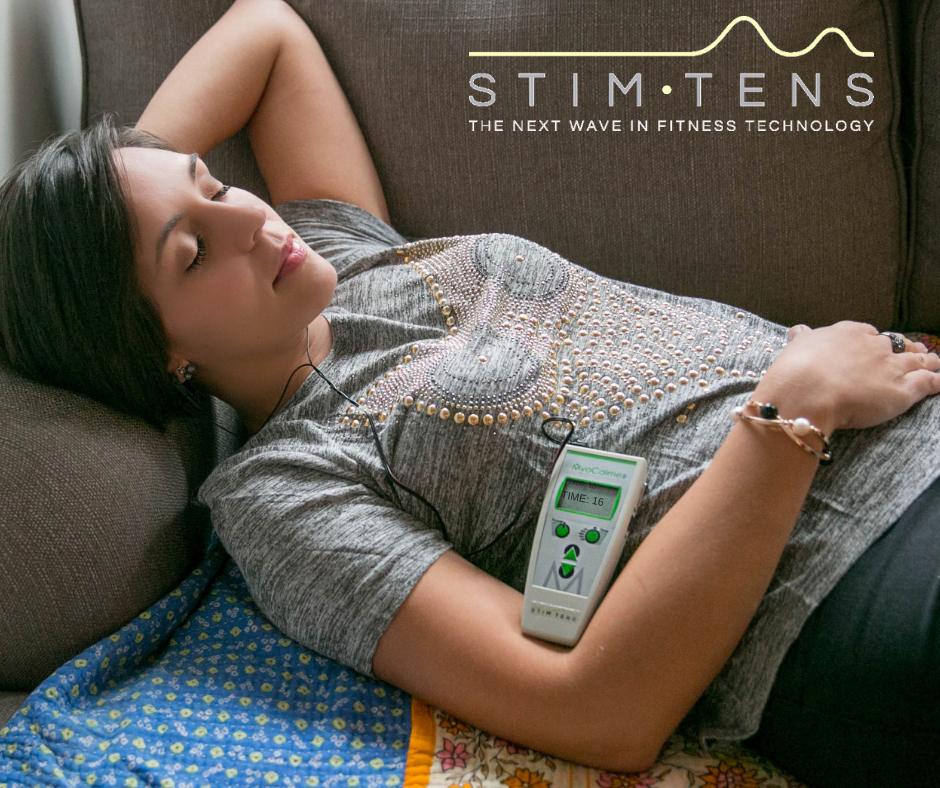 INCLUDED WITH EACH PURCHASE
MyoCalme CES Therapy Device
Lead Electrode Wire
Carbon Ear Clip Electrodes
One User Manual
One Tube of Conductive Gel
One Carrying Case
Rechargeable Battery
30-Day Guarantee
Two-Year Warranty
Express Shipping
BUY NOW FOR $349