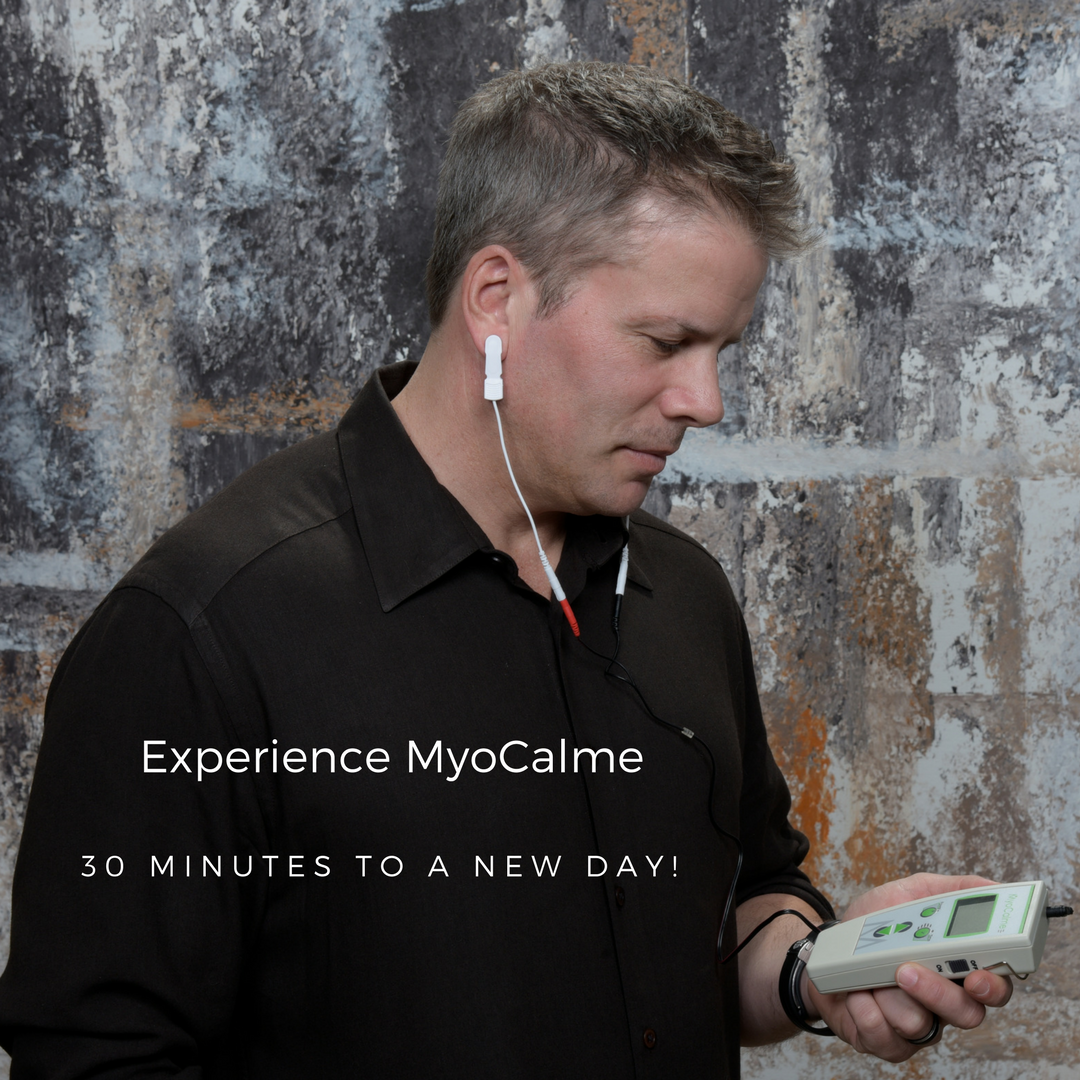 Battle Anxiety, Depression & Insomnia Symptoms.
Now including carbon tip ear clip electrodes for better
conductivity & greater comfort.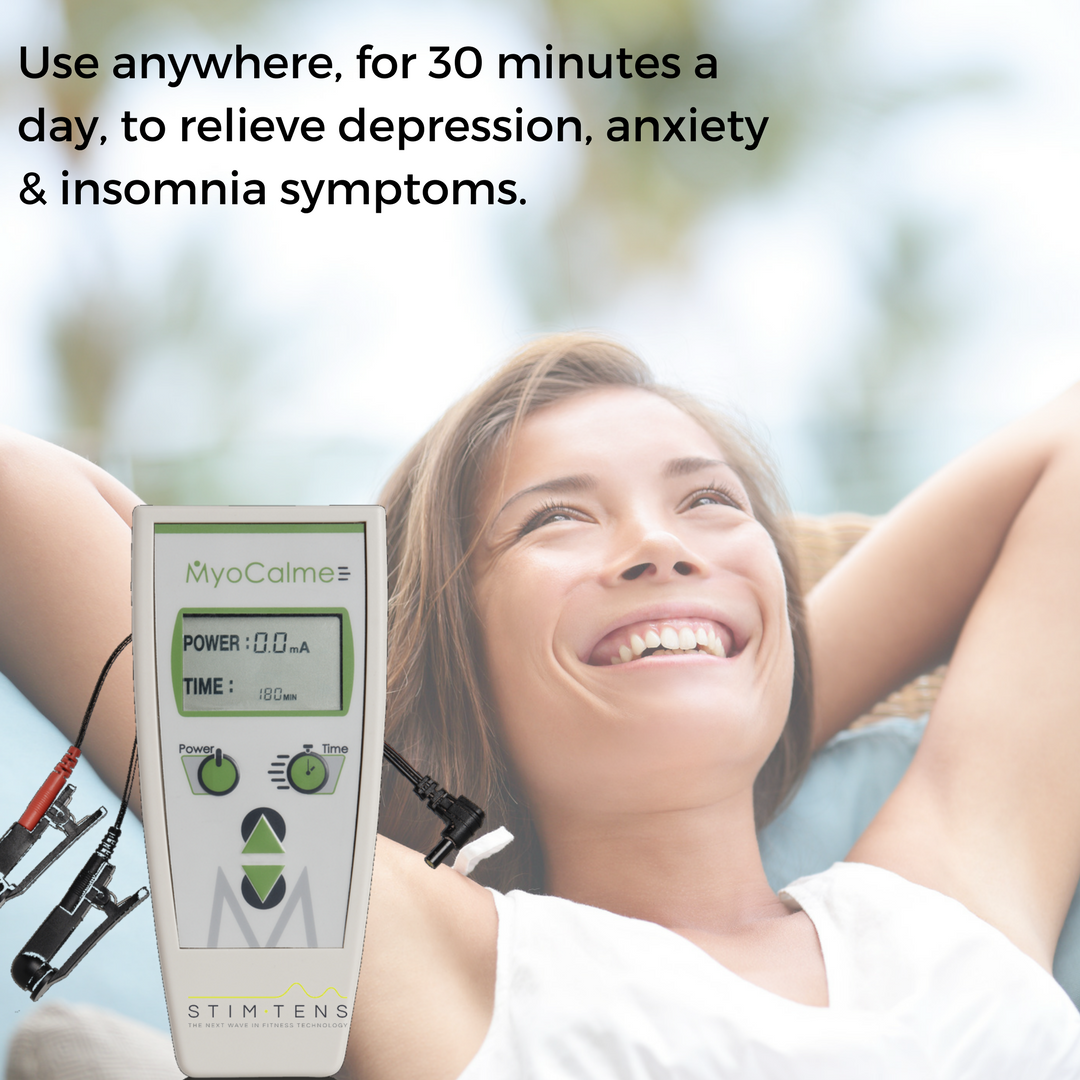 "In short, cranial electrotherapy is the only device in the United States that is FDA-cleared to improve insomnia and anxiety, and the only home-use device to improve depression symptoms"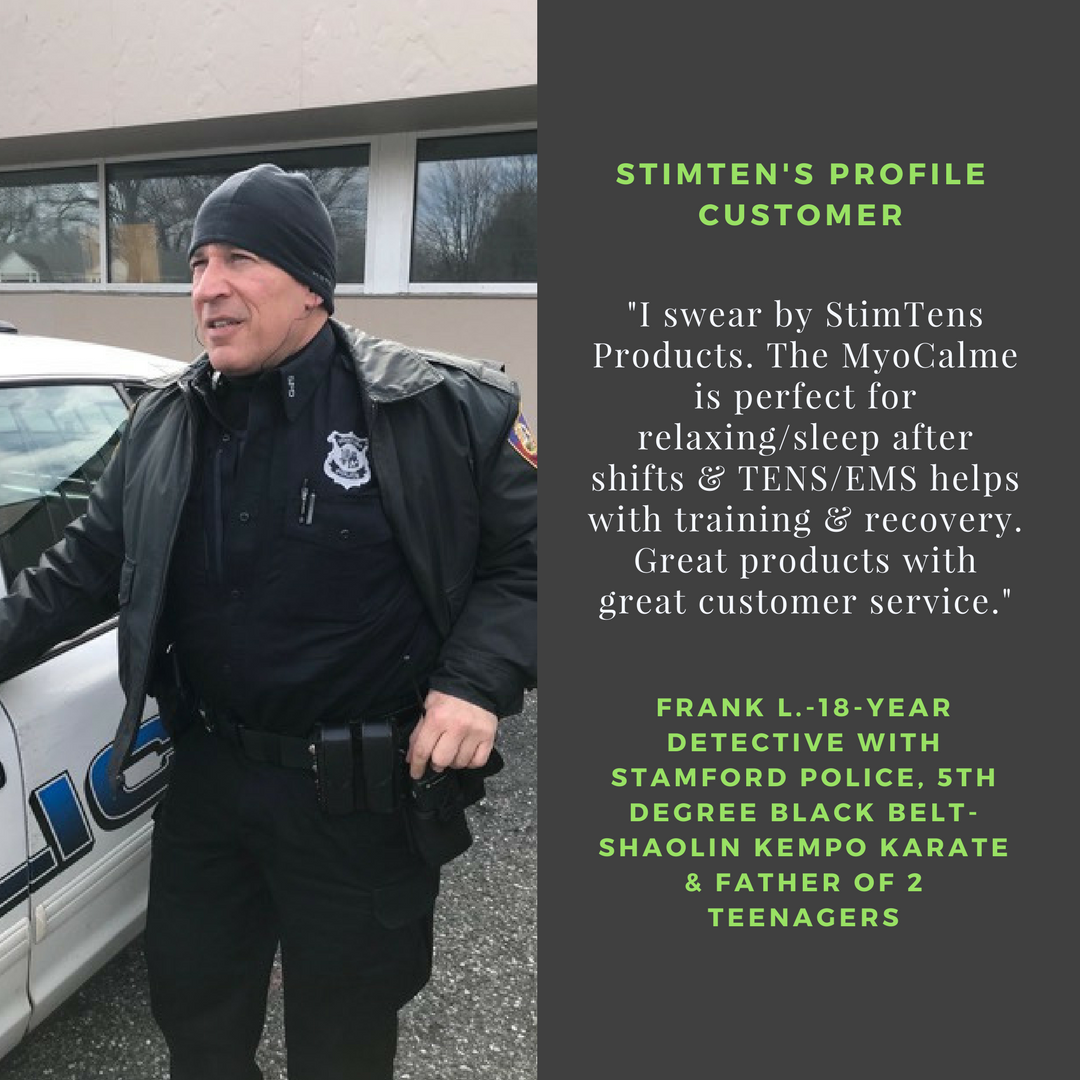 Sleep better, reduce anxiety & battle depression symptoms without drugs and harmful side effects. Wake up alert without the "fog" associated with medications or the addiction that can result from anti-depressants. This is accomplished with the MyoCalme, a state-of-the-art machine that features digital technology and calculated waveforms to balance the hormones in your brain that affect the way you feel. In simple terms, it helps you feel better, reduces anxiety & helps you sleep.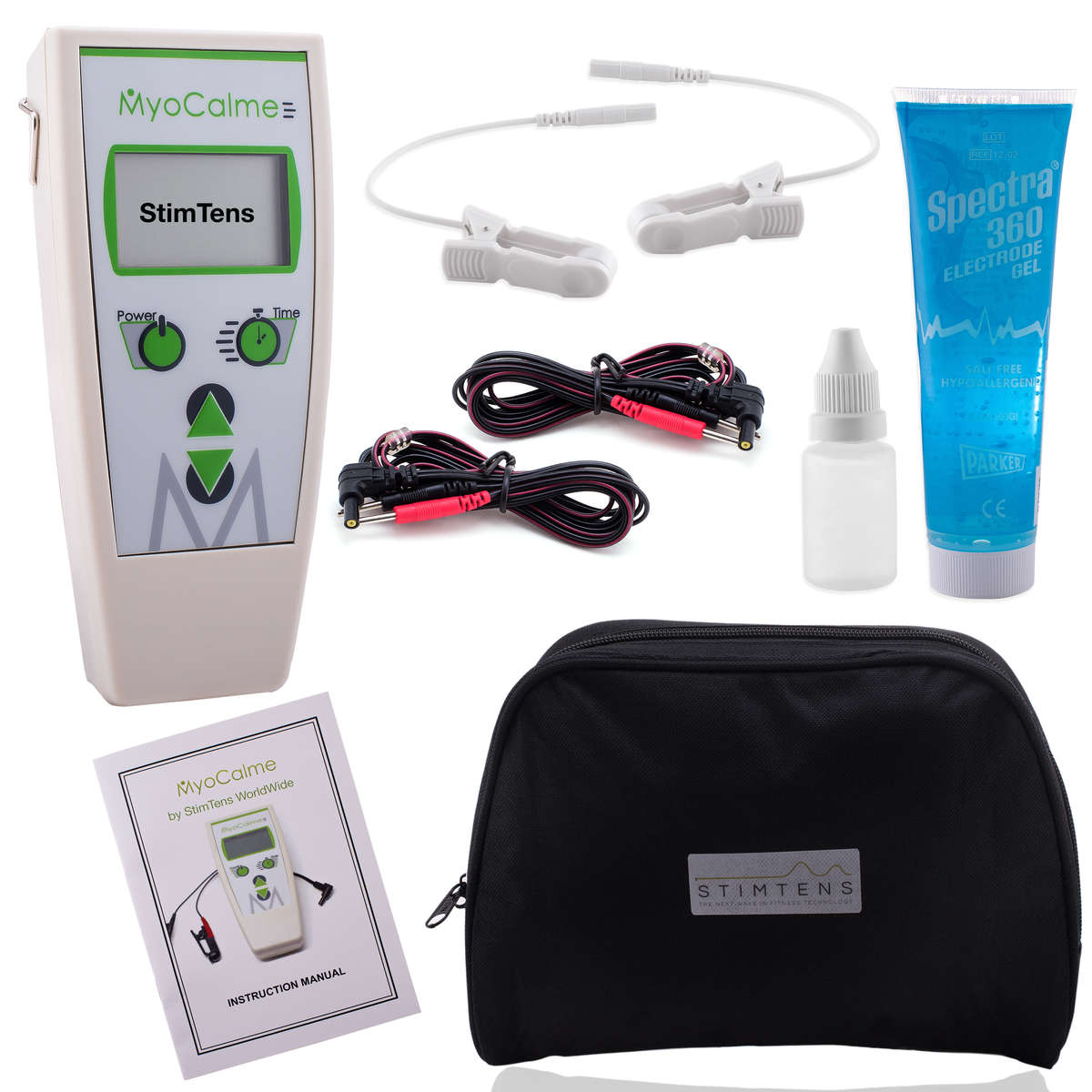 DO NOT settle for "cold war" technology when it comes to your emotional health. Experience StimTens MyoCalme, an FDA cleared cranial electrotherapy stimulation device featuring the latest digital technology, ensuring the most accurate frequencies & settings along with a clear and fool-proof display. Simply clip the MyoCalme carbon ear clip electrodes to your earlobes to begin use. This stimulates the brain to produce serotonin & melatonin while lowering cortisol levels. The balancing of these hormones & increased endorphins results in extraordinary benefits: improved sleep, anxiety and depression relief are the primary benefits that have been granted clearance by the FDA. These are indicated below along with other reported results from using CES therapy:
FDA cleared to improve Insomnia/Sleep Disorders
FDA cleared to improve Anxiety/Depression symptoms
*Cognitive Dysfunction
*Reduce blood pressure (from anxiety relief)
*Post-traumatic stress disorder (PTSD)
*Quitting smoking
*Lower cholesteral (associated with stress reduction)
*Raise HG-1 Testosterone levels (assoc. with stress reduction)
*Enhancing attentions & concentration
*Attention deficit hyperactivity disorder (ADHD)
*possible other benefits but not FDA cleared to treat these conditions
The MyoCalme features Free Shipping within USA. $10 Express Shipping to Canada
$25 Everywhere Else
We use USPS shipping for orders within the USA & APO addresses. DHL Express shipping is used for Canada & other locations.
CARBON EAR CLIP ELECTRODES
Your MyoCalme device includes carbon-tip ear clip electrodes. The conductivity for this type of electrode is excellent, they are virtually unnoticeable while in use and they are very economical.

SIMPLE TO USE

To use the MyoCalme device, you simply clip the electrodes to your earlobes, turn on the device, adjust it to your level & then literally sit back & relax for about 20 to 30 minutes. When using the StimTens MyoCalme, you will only feel a slight massage-like/pulsing sensation that's very relaxing. Many of our clients bring their CES therapy device to their "favorite place" to help them unwind: the park, the back deck, nature trails or simply on the sofa with their favorite person (or pet). The Myocalme device also includes a rechargeable battery.
Most users feel "refreshed" after their MyoCalme session, a great benefit to using the device is that the results will get better for you over time for you since the effects are cumulative.

WARRANTY & GUARANTEE
The MyoCalme includes a five year warranty against manufactures defects. Batteries, wires & electrodes are not covered by the warranty. A 30-Day guarantee is also included with your MyoCalme purchase. You may return the product within 30-days after receiving the device if you are not satisfied with the machine. A 10% restocking fee will apply to returns.