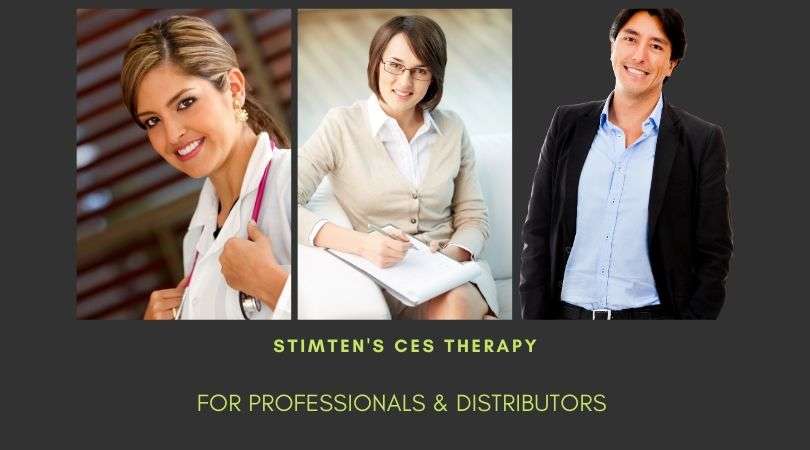 HELP PEOPLE & GENERATE REVENUE
Due to popular demand, StimTens WorldWide, LLC now offers an affiliate program. CES therapy devices not only offer a great benefit to your patients/clients, but also can add an additional revenue stream for you at the same time, it's a scenario that benefits both your patients and your business. CES therapy is an affordable, effective and non-invasive approach for helping individuals with anxiety, insomnia and depression conditions. Those using CES therapy devices have traditionally experienced dramatic improvement in their sleep patterns, mood, stress and anxiety. The has contributed to significant improvement in their lives without any long-term side effects. We look forward to helping you introduce CES therapy devices to your patients.
HOW DOES THE AFFILIATE PROGRAM WORK?
The StimTen's affiliate program is for healthcare professionals that wish to offer the StimTen's CES therapy devices to their patients. The Stimten's affiliate program allows you to sign up as an affiliate and earn revenues for each patient that you refer to StimTen's.
WHAT ARE THE DETAILS?
The StimTen's affiliate program offers 15% referral fee for each device that is purchased by a client that you refer to StimTens. So, if your client makes a $400 purchase, you receive $60. The fee will paid directly to you after 60 days, the 60 day period allows for returns, this does not occur very often but we do need to allow for this scenario. When you sign up and are approved as a StimTen's affiliate, everything will be automated. All of your clients/patients will be tracked by the link you provide to them and your referral fees will be directly deposited into your account
HOW DO I REGISTER AS AN AFFILIATE?
You may register as an affiliate by clicking the link below, once you are approved, you will be notified and can begin to refer StimTen's products to your patients by emailing your own StimTen's link. With this link, you will be credited for your referrals. You will also have access to your own dashboard if you would like to track your referrals.